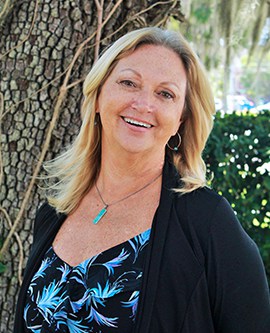 Susan Woosley
Branch Manager
Susan Woosley is Manager Westside Settlement Associates. With more than 40 years in the Title industry, she has assembled an elite staff and established Westside Title Services in 1996 as one of the most efficient and professional title service companies in Florida. Ms. Woosley is also a distinguished and prominent member of the community. With too many awards to list, she is the only Affiliate member to win the West Volusia Association of Realtors "Affiliate of the Year" award twice, both in 1996 and 2007. She has also been named "Top 10 Producer" by Fidelity National Title Insurance: Central Florida Region in 1998, 1999, 2000, 2002, 2003 and 2006. Further, Susan is also a Certified Land Closer and she is a Certified Distressed Property Expert. Susan received the Volusia-Flagler Business Report 2016 Women in Business "Small Business Award". She has a deep-rooted passion for her career, which is evident to anyone who has worked alongside her. Her greatest pride is for her daughters and grandchildren who all live close to her. The love of her family and community are the foundation of Susan's success. But to travel, that is her greatest love…..
"Not all those who wander are lost." — Anonymous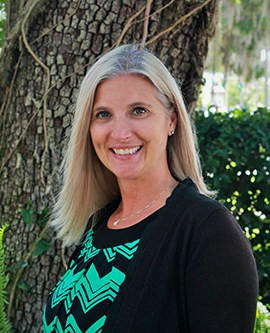 Jennifer Bradley is a Licensed Florida Title Agent. She has over 17 years of experience in the title industry and is the newest addition to the Westside family. Jennifer previously worked for a law firm as the Office Administrator/Closing Agent, where she processed closings start to finish, as well as supervising staff of closers and processors. This experience has given her a valuable depth of knowledge. As a Settlement Officer here at Westside, Jennifer handles the closing process through preparation of closing documents and coordinating all the final details to ensure a smooth closing with realtors, lenders, brokers, buyers and sellers. She continually strives to set new standards of customer service, turnaround time and focuses on our commitment toward our customers and the community in which we do business. Jennifer is a Florida native and enjoys spending time with her husband, son and two fur babies.
"A little consideration, a little thought for others, makes all the difference." – Eeyore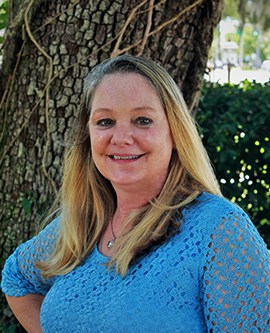 Gwyn's experience started as a mortgage processor with a small mortgage broker in 1994 in Fort Lauderdale. About 3 years later, she accepted a processing position for a wholesale mortgage company. During that time, she worked with conventional loans, 2nd mortgage, 125% loans, Harp loans and earned her certification for FHA. Gwyn has experience as a Forensic processor, which included mainly working on loans for Fannie Mae. Gwyn changed over from the mortgage side to title processing in 2014. She started working with Westside Title November 2016. Gwyn enjoys spending time with her children and kitties in her spare time.
"Excellence is to do a common thing in an uncommon way.". ― Booker T. Washington.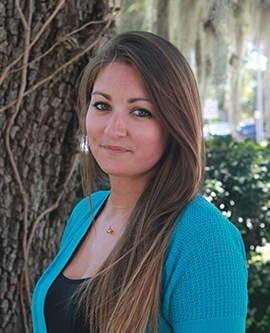 Samantha Alcalde
Receptionist/Processor
Samantha Alcalde is a title processor and post-closer at Westside Settlement Associates. Samantha ensures that the title to properties are clear of any issues including but not limited to unknown liens, missing heirs, and legal description issues. Working with reputable real estate agencies, lenders, investors, sellers, and buyers. Alongside our Closing agents, Samantha ensures there is a smooth closing for all in making sure everyone is educated and comfortable throughout the process, all the way to the finish.
Samantha is Florida born and raised. She loves spending time on the weekends with her family and friends boating. Whether it be just relaxing, fishing or scalloping. Being on the water is her preferable way to spend her days as much as she can.
"We are what we repeatedly do. Excellence therefore is not an act, but a habit." –Aristotle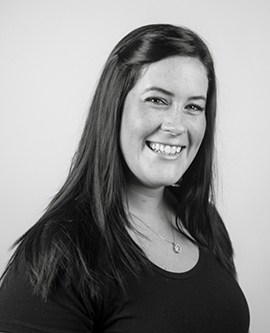 Abby Schwemlein
Processor/Closer
Abby Schwemlein is a title processor/closer here at Westside. Her career in the real estate/title field started in 2015, when she obtained her REALTORs License. Abby has been with Westside since April 2021.
Abby was born and raised in Sioux City, Iowa, where her parents and sister-all Canadians-had relocated from Calgary, Alberta Canada in 1991. Because of her Canadian heritage, Abby loves the outdoors and loves all things sports. Abby and her husband, along with her two dogs, Loki & Dottie, and cat named Kitty, have a home of their own in the DeLand community.
"Make a pact with yourself today to not be defined by your past. Sometimes the greatest thing to come out of all your hard work isn't what you get for it, but what you become for it."
~ Steve Maraboli